EvaSMART Model 3 has been tested to successfully connect to the majority of Wi-Fi networks created by different models of routers. If you faced troubles while pairing your evaSMART to your smartphone, please see the instructions on how to fix the issue.
The most likely reasons for the unsuccessful connection:
Reason 1. Your smartphone is connected to the network incompatible with evaSMART device
Some routers are able to generate both 2.4GHz and 5GHz networks at the same time. It may occur that your smartphone is automatically connected to 5GHz network which evaSMART is not able to recognize.
Solution:
To make the connection successful, you need to temporarily disable 5GHz network via the router settings (usually available in your PC or laptop browser). If you cannot cope with this on your own, we will be happy to help you, but for this, we need to know the model of your router. Please, contact us via our Technical Help Form and let us know the requested information + your router model. We'll contact you ASAP and provide you the full instructions.
Reason 2. Settings of your iPhone do not allow it to pair with evaSMART
Solution:
If your version of iOS is 14 or higher and you've disabled 5GHz network (see Reason 1), but that didn't help: please, allow Evapolar app to find and connect to devices on your local network. You can do it through the app itself or through your App settings. Please, see the screenshots below.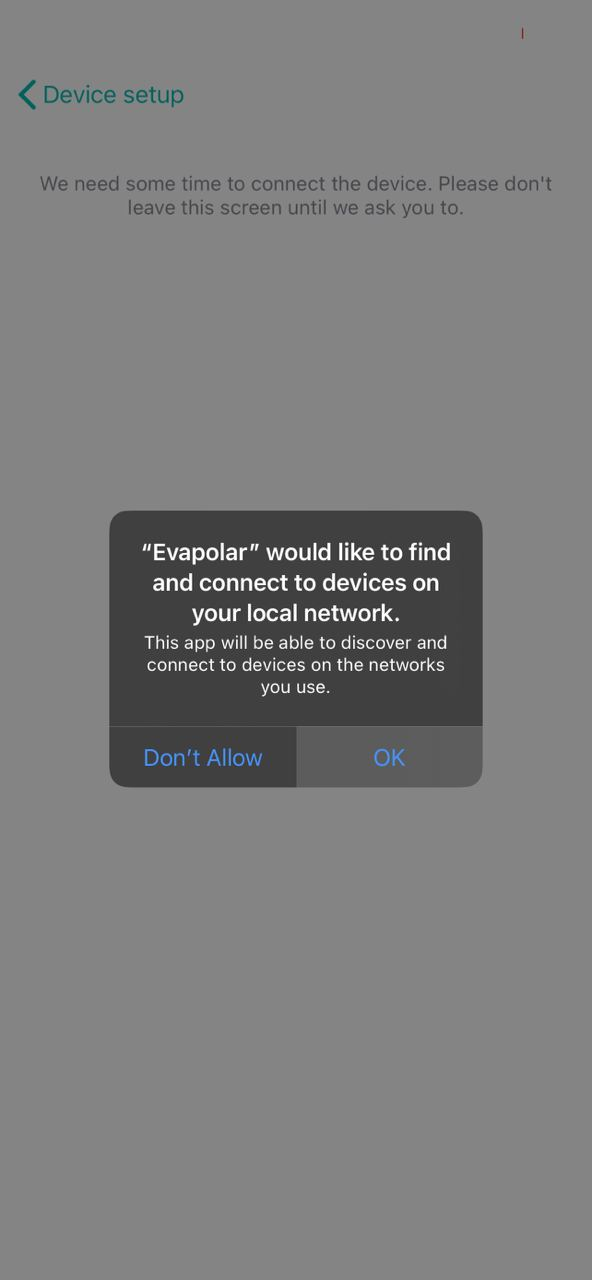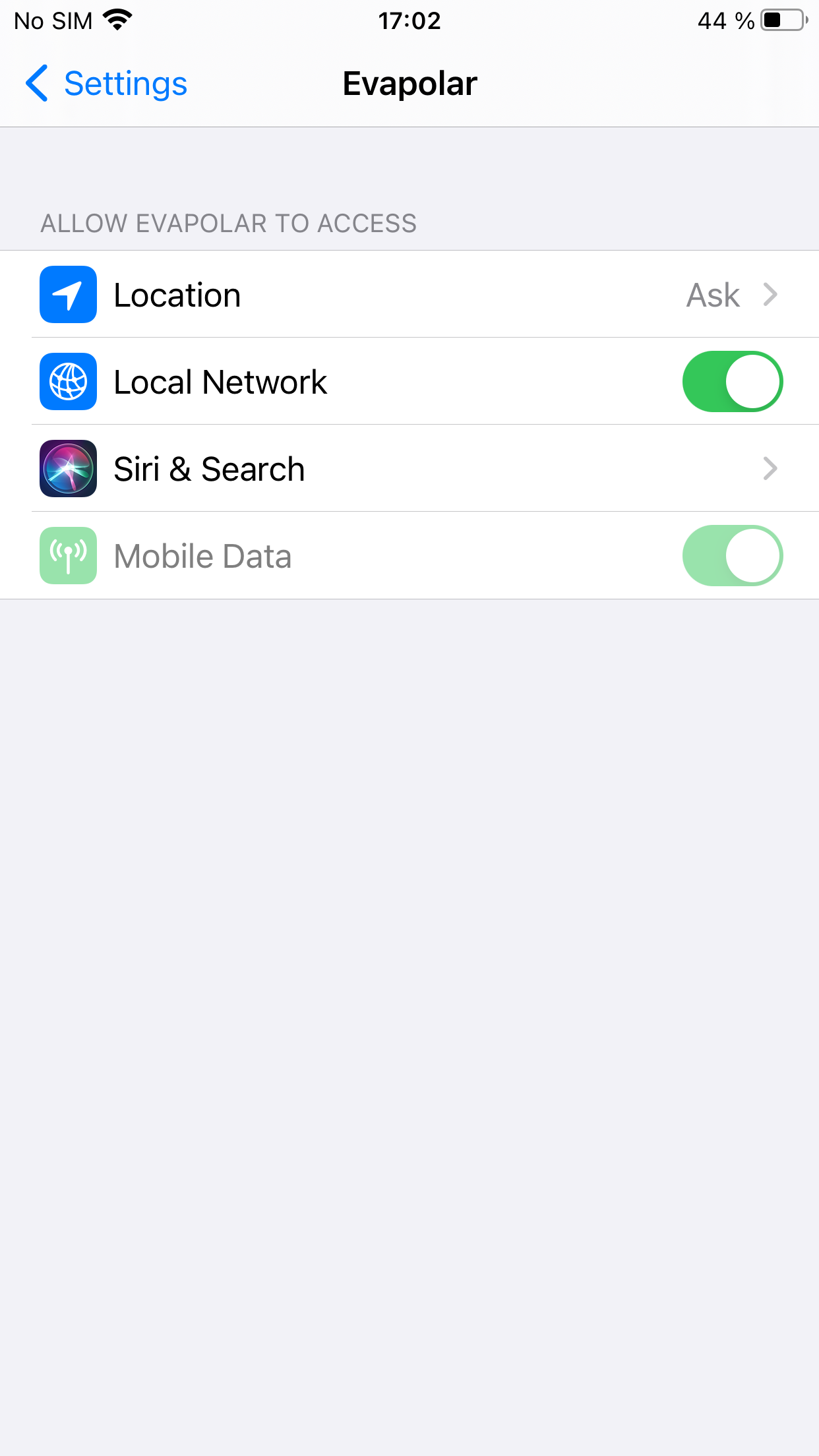 If you have any questions, please feel free to ask anything via our Contact form, we'll be glad to help you!