EvaSMART Model 3 has been tested to successfully connect to the majority of Wi-Fi networks created by different models of routers. If you faced troubles while pairing your evaSMART to your smartphone, please see the instructions on how to fix the issue.
The most likely reasons for the unsuccessful connection:
Reason 1.

Your smartphone is connected to the network incompatible with the evaSMART device
Some routers are able to generate both 2.4GHz and 5GHz networks at the same time. It may occur that your smartphone is automatically connected to a 5GHz network which evaSMART is not able to recognize.
Solutions:
Method 1:
(Please, pay attention: this would spend mobile traffic)
evaSMART's firmware ver >=313 is able to skip this difficulty, ignoring 5GHz, and connect to 2.4GHz. In case your evaSMART's firmware is <313, you can do the following:
1. Ask somebody nearby to turn on the 2.4 GHz hotspot on the smartphone.
2. Temporarily connect to this 2.4 GHz hotspot and use it to pair with evaSMART, following the instructions in the Evapolar application.
3. Go to settings in the Evapolar application and update the firmware to the latest version.

We highly recommend placing your unit right next to the router before attempting the update


Set brightness to 0%

Turn the fan off with the corresponding button

Plug the power cord out and then and do not press Power button, this way You ensure that the unit is freshly powered
At this point you should only have globe icon and Power button on screen. Launch the app and request an update
Please note that if you have firmware version 311 or lower it will update step by step, from the 312 and onward it goes directly to the version 314
4. Disconnect from the hotspot and connect to your home network, following the instructions in the Evapolar application.
Method 2:
You can also temporarily disable the 5GHz network via the router settings if your router allows it to (usually available in your PC or laptop browser). If you cannot cope with this on your own, we will be happy to help you, but for this, we need to know the model of your router. Please, contact us via our Technical Help Form and let us know the requested information + your router model. We'll contact you ASAP and provide you with the full instructions.
Reason 2. Settings of your iPhone do not allow it to pair with evaSMART
Solution:
If your version of iOS is 14 or higher: please, allow the Evapolar app to find and connect to devices on your local network. You can do it through the application itself or through your applications' settings. Please, see the screenshots below.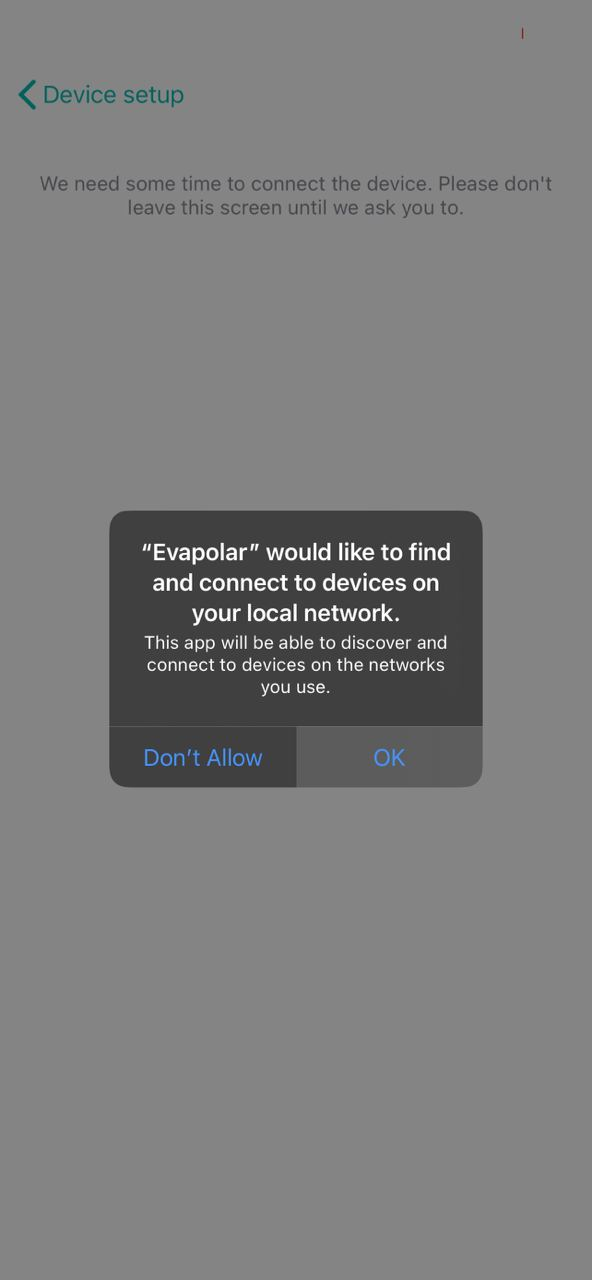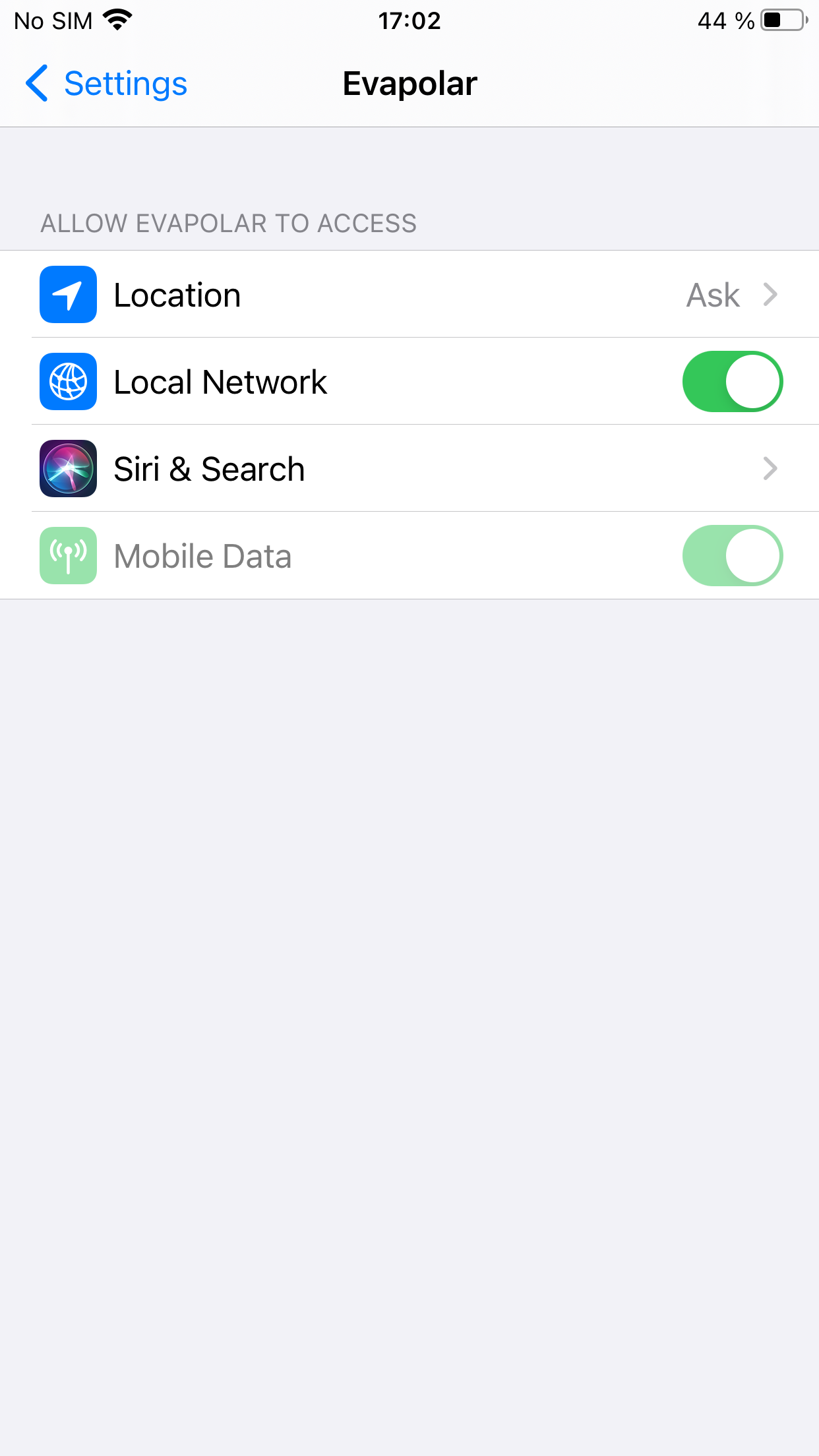 Reason 3. Your iOS version is 14.8
Solution:
Update your iOS to >15 version, if possible.
If you have any questions, please feel free to ask anything via our Contact form, we'll be glad to help you!
кфе