evaCHILL is ready-to-use right after you unpack it.
The device only needs water to work properly. Simply fill the water reservoir through the opening under the handle. Use the supplied funnel for easier filling. It can be found under the upper cover.
First use: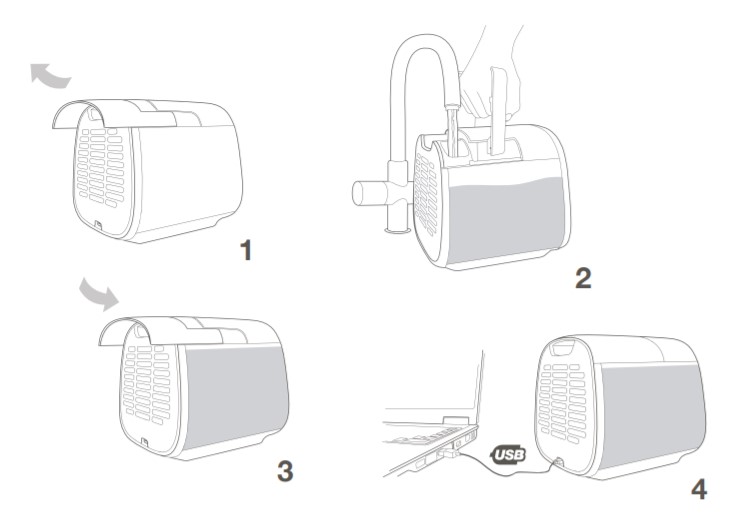 1. Slide the handle backward and lift it up. The water reservoir opening is located under the handle.
2. Fill the reservoir with water. For the easier filling use the funnel.
3. Put the handle down and slide it back to its original position.
4. Use the power cord to connect the device to the power source.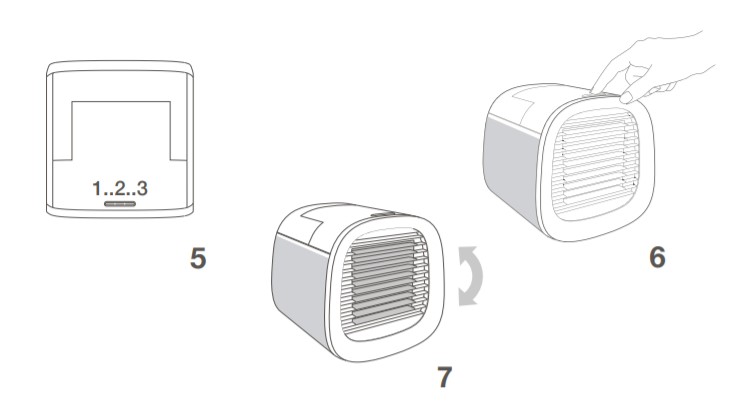 5. You will see the three LED lights blinking one by one.
6. Push the control button on top of the device to start the fan and adjust the airflow speed.
7. Move the front grill blades to adjust the airflow direction.
8. Enjoy!
The temperature of the outgoing air will start decreasing in a few minutes.
Enjoy your personal microclimate!




Important:
During the first use, you may notice a technical smell. This is normal and the smell will vanish completely after several hours of use.
If you have more questions, please contact us, we'll be glad to help you!