After signing up with the Evapolar app (please read the "Evapolar mobile app sign up" to find instructions on how to do that) you can control your evaSMART from a distance, literally from any place on Earth that has an Internet connection, just by tapping the screen of your mobile device!
Here you'll find all the info on our Evapolar app and what you can manage with it.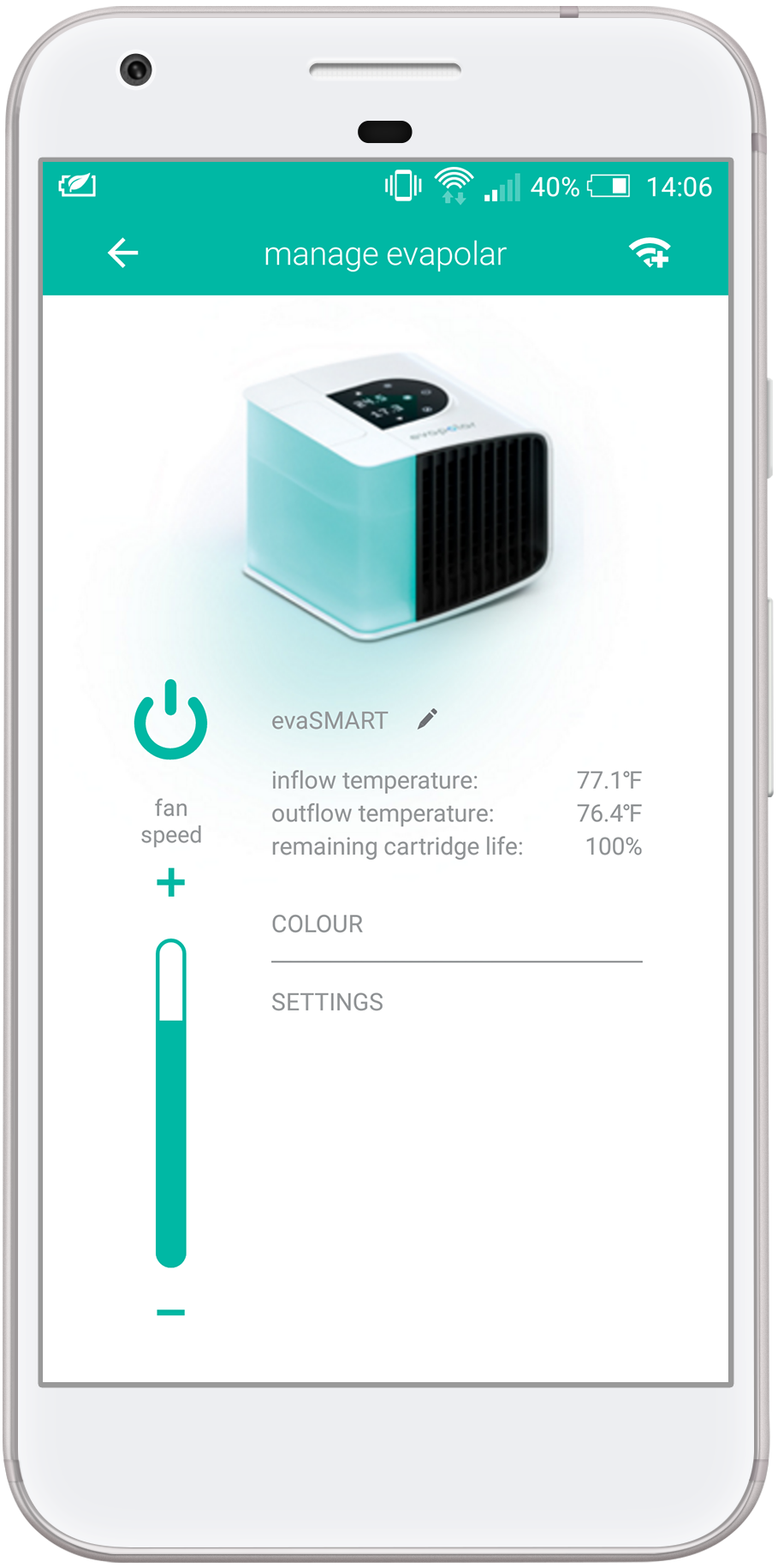 With the app you can:
turn your evaSMART on and off by tapping the on/off switch icon
adjust the fan speed to your likings with the +- scale (either tap "+" and "-" or the scale itself, but not by swiping up and down the scale, this option will be available a bit later).
change your device's name from the default one "evaSMART" to one of the names available on the list. To do that tap "evaSMART" with a pencil icon next to it.
see the inflow and outflow temperatures and remaining cartridge life
change the back light colour. To do that tap "COLOUR", that will take your to the colour wheel screen.
manage the app's setting. To do that tap "SETTINGS".
Choosing the device name.
After tapping the default (or current) name you'll get to the list of names. Choose one and tap "confirm".

Changing the back light colour.

On the colour wheel screen you can set the hue and also adjust the brightness. Tap the arrow icon

 in the upper-left corner to get back to the device screen.

*Smart Home Setup is a part of our online Help Centre where you can find instructions on how to link your Evapolar mobile app to various smart homes.
If you have more questions, please contact us via "Submit a request" button, we'll be glad to help you!