We're sorry that you faced such trouble.
Leakage can be caused by different reasons, please read article below to identify and fix the problem.
Water tank leakage
The main reason for water tank leakage is a blur on the bottom of the water tank from the inner side. In general it could be fixed pretty easy - the gasket that closes the valve should be pushed into place. In the video attached we show how to do it - you can take the water tank cover and push the valve a little bit. It is important not to push too hard - better to do it lightly several times. Push until the water stops dripping and it should not drip again.
Major leakage occurs several minutes after installing the water tank
The main reason of this defect is that the valve under the water tank is not positioned vertically. We have demonstrated it in the video. The main reason is that due to minor technological defect the valve is welded to the bathtube body. So what we demonstrate on the video is that in order to fix this defect we need to separate the valve from the bathtube body. Sometimes it will require a bit of force. The second part of the video shows how to disassemble the device and take off the backlight cover to reach the valve.
There can be another problem - please check rubber ring on valve and magnet's position. Rubber ring has to fit tight to valve. Magnet has to be slightly pushed into water tank until it doesn't move.
Overflowing of the bathtube
The only reason why that might have happened is a problem with the float. At the bottom of inner camera you can see a white plastic body inside. After some time of inactivity the valve at the bottom of inner camera under the float can be clogged. To fix it you need to clean it with small brush or blow it out. That should help.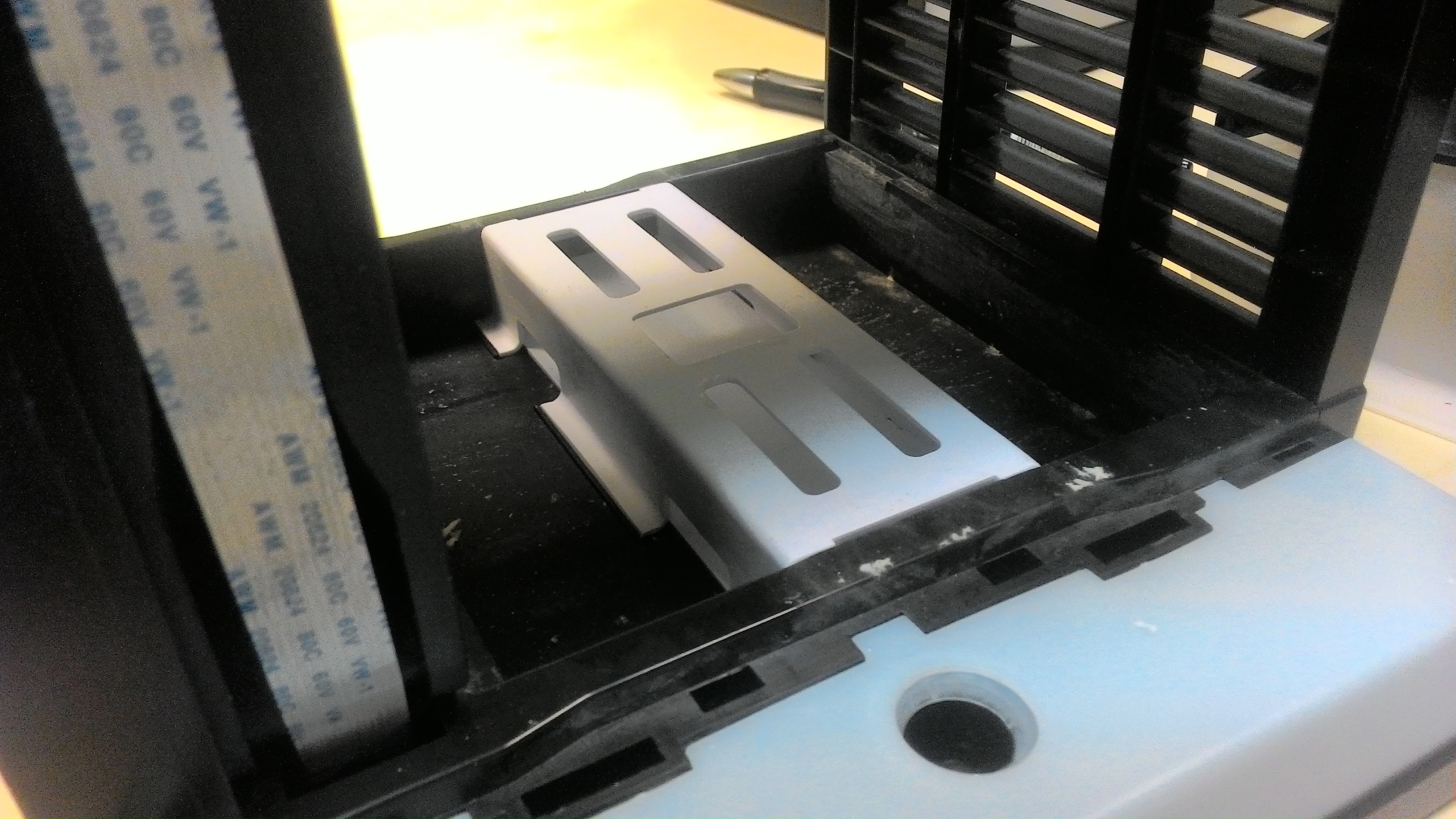 If nothing helps
There can be three reasons:
Overflowing of bathtube doesn't stop. It seems that float in your device is broken. Unfortunately you won't be able to fix it. Please contact our support team by submitting request using button above.

2. Water goes from holes in the bottom. You will need to disassemble the bottom of device. To do it you need flat sturdy object, for example screwdriver. Just hook the bottom up and gently pull it off. After you will see what is represented on pic. 1. Please check connections of transparent tube, valve and black small bath, you can see it on pic. 1 as well. Pic. 2 shows how it has to be in right place. If there are hot-melts or plastic appendages please warm hot-melt up, pull of the tube and clean all excess what you see on plastic body of valve. To fix leakage you will need to clean all hot-melts from plastic. Then just pull on the tube and wait for 3-4 hours. The device is ready to be used.
| | |
| --- | --- |
|   Picture 1 | Picture 2     |
Cracked housing, water tank or system of water supply. You need to contact our support team.
Please let us know if this article was useful for you and contact us if you couldn't find answer.